Safety Tips for Calgary Seniors Living at Home
Living alone as you age is a dream many want to keep, and it is possible. For seniors with Alzheimer's, though, there are additional complications, especially when it comes to safety. If you've recently been diagnosed, it's time to start to creating a plan for your own safety and future home care assistance. Your children may not be able to become your primary caregivers, whether it's because they have their own children, busy careers, or simply because you don't want them to make those sacrifices. That's where finding the right home care agency comes in. Talk to your children about itnow, before you can no longer make those decisions, and come up with a plan.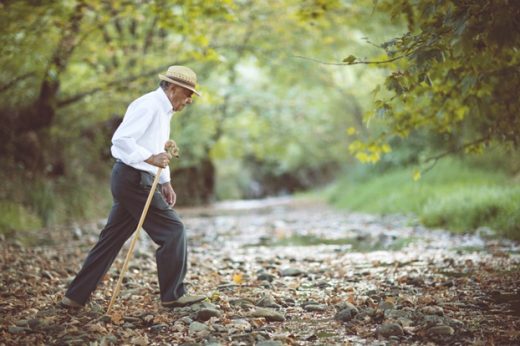 These are just some of the safety concerns you should take into consideration when you're creating a strategy for your future wellbeing.
1. Your Finances
Older adults disproportionately make up victims of fraud, so if you can, get a trusted family member to assist you with your finances. When it comes to managing your account, the last you want is to forget to deposit a cheque. You can set up direct deposit for your pension cheques and other income. Most utilities and phone companies also allow you to automatically pay your bills.
2. Getting Around
It's inevitable that you will no longer be able to drive at a certain point, so it's good to come up with a contingency plan. Decide when you are going to stop driving, so that you can prepare for it before you lose your license or get into an accident. Check to make sure that your caregiver support includes transportation, whether that means driving or navigating public transit. One of the essential jobs of support workers with Calgary-based agencies like Mavencare is going out with patients to the grocery store, the park, or just out to do some gardening.
3. Hygiene and Nutrition
Your needs will change depending on the severity of your symptoms, and that means you should look for a flexible home care agency that will keep up with you. One of the advantages of flexible plans like Mavencare home care services in Calgary is access to different levels of assistance. In the early stages, a caregiver may only lend a hand doing light chores like laundry and cooking. At later stages, they can look after basic hygiene needs like bathing and dressing that you may not have the motor skills to perform yourself.
4. Isolation
Seniors living alone, especially with dementia, are at risk for depression and loneliness. You may become withdrawn as it becomes harder to get out into the world. Partner with a support worker whose personality is a good fit, with whom you can play checkers or cards and have a good laugh.
5. Medications
Medication mistakes are one of the most common reasons for hospitalization amongst seniors. You will have to use a reliable system for medication reminders to adhere to your regimen. There are a number of phone and online services you can use, but these are often dependent on your own abilities. A caregiver can also provide reliable reminders, and home care agencies in Calgary like Mavencare use mobile apps that let your family members manage and check your reminders. It's your future; make plans now to make it the best one you can have.