What to Do If Your Insulin Pump Malfunctions
You might be using an insulin pump for convenience for diabetes management. Here's what you can do if your device malfunctions for some reason in the near future:
Calm Down
The first thing you need to do if your insulin pump stops working is to calm down. Upsetting yourself will not resolve the problem, and it could even worsen your condition.
Think about the problem and then try to find some information about insulin pumps and their common problems. The solution might be an easy fix.
Reset the Device
The problem might be that you need to reset your pump. The person who issued the pump may have explained how to reset it.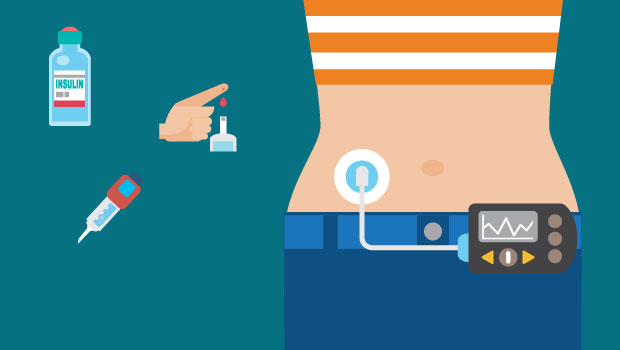 You may also notice that the device has a button on it that will allow you to reset it back to factory settings. If that's the case, you can press the button and restore the device to its original settings. That may resolve your issue.
Check the Owner's Manual
The owner's manual might have all the information you need to get your pump back to respectable working order. You can go ahead and check the owner's manual to see if there's a section in there for common problems.
If so, you can search for the issue you're having and then do what the manual tells you to do in that situation. You may be able to get your pump back to pristine working condition by following the instructions in your manual.
Most instruction manuals have a list of common issues and the solutions for those issues. You'll also find a list of maintenance tasks that you should perform on your device to ensure that it operates appropriately.
Call Your Doctor
You might need to receive your insulin dose while you wait to figure out how to resolve your problem. That's normal and understandable. However, you might have to contact your doctor to do that appropriately.
Maybe you can visit an urgent care facility that can help you with some dosages until you resolve your situation. Always look out for your health and get help if your insulin pump isn't operating as it should.
Contact the Manufacturer
Finally, if you find that you're having zero success getting your unit to work again, you can always contact the manufacturer. Perhaps, the manufacturer can help you get the unit working the way it's supposed to.
Even if they can't help you get the unit to work, they may have alternative options for you. For example, your product most likely has a warranty on it. That means the manufacturer may replace it if it isn't operating the way it's supposed to. It might be a defective unit, and thus, the manufacturer should send you another one to replace it.
Now you know exactly what you need to do if your pump happens to go awry on you. Take the steps mentioned above, and you should be able to manage the issue rather quickly.