Top Tips For Buying Makeup On A Budget
Makeup can quickly become an expensive hobby and with all of the YouTube videos and Instagram influencers showcasing all of the latest products from some of the biggest makeup brands across the globe, it can be all too tempting to splash out on the latest eyeshadow palette or setting spray. However, there are many among us who want to recreate some of the beautiful looks that we see online and in person but are unable to spend the big bucks on some of the biggest brands. While unsecured loans can be used in a financial emergency, ensuring that you stick to a budget when purchasing makeup will help to ensure that you do not waste money that you don't have to spare on makeup.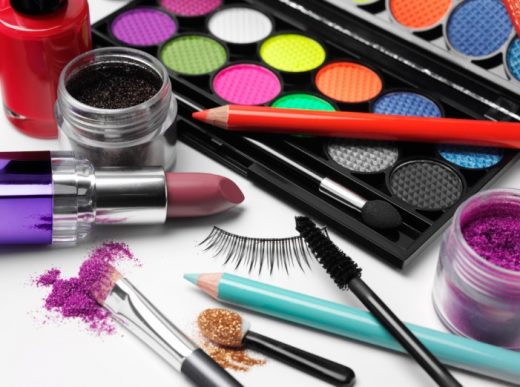 Here, we're taking a look at some top tips for buying makeup on a budget.
Turn To Budget Beauty Brands
While we may want to turn to the big brands that we know, there are plenty of budget brands on the market which provide a high-quality alternative. With the likes of Superdrug offering their own brand makeup (which is vegan and cruelty-free by the way) and Primark's P.S. Love line offering exceptional value for money, there's plenty to choose from. This is particularly important when it comes to testing colours too, so you're not wasting money on the latest on-trend lipstick that you're not going to use in a few weeks' time.
Consider Subscription Boxes
If you're just looking to test out a few new looks, then you may not need to buy the full-sized products to then just use them once or twice. Subscription boxes can provide you with samples of some of the latest beauty products and keep your makeup collection refreshed with just a fixed monthly fee. These try-before-you-buy boxes can also help to ensure that you definitely like specific products that you are trying out before you invest in the full-sized version, helping you to save money in the long run.
Find Alternatives
When Urban Decay released their Naked eyeshadow palettes, it's safe to say the entire makeup world went crazy. The incredible shades and almost unrivalled pigmentation of each colour propelled Urban Decay to the top of their market. However, for many, £40 for an eyeshadow palette of just 12 colours is a little too much to fork out, no matter how great the palette may look. This is where brands such as Morphe come in. Their selection of 15 coloured eyeshadows costs just £15 and their 35 shade palettes are just £23 – all of which are highly wearable for all seasons and perfect for those looking for high-quality makeup on a budget.
As you can see, there are a broad number of ways that you can save money when it comes to purchasing your favourite types of makeup. From finding more affordable, yet high-quality alternatives to turning to the budget brands that you may have once turned your nose up at, you can be sure that there is a bargain around every corner in the makeup world.