Top 9 Brazilian Dishes You Must Try
For a tourist, Brazil has it all under one roof. If you want the best beaches in the world, then this is just the right place to be. If you want some of the most iconic tourist attractions it the globe, you will find more than you can ever see in one day, including the Amazon jungle. And if you want food and cultural diversity, then again, Brazil becomes a little food heaven here on earth.
Therefore, for a wholesome travel experience, get your online passport renewal done and head over to Brazil, and once you land, here are some of the foods you must never board the plane back home without trying.
Barbecued Meat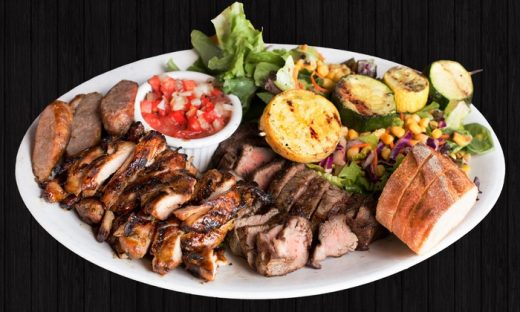 Brazil is acclaimed as the barbecue champion of South America, and as such, you can expect to find some of the tastiest barbecues here. The varieties are available in different tastes and accompaniments and some of the outstanding features of these barbecues is that they are served in generous portions, and they are available from many joints around the city. In most parts of the joints serving the barbecues, they will mainly feature premium cuts that are seasoned with good amounts of coarse salts then grilled to perfection. If you opt for home barbecues, expect to also have a good serving of sausages and chicken hearts all competing for space on your plate.
Moqueca
A first glance at Moqueca may give the impression that it is just an ordinary fish stew, but a closer look and a contact with your tongue will tell a whole different story. The meal is normally served in a clay pot which is brought to the table covered with steam coming out to tease your taste buds. The meal is believed to have its origins in the northeastern parts of the country, and it is available in several tasty variations. In its simplest form, it features seafood or fish that are stewed in coriander, onions, and diced tomatoes. The red coloring in the dish is normally from the addition of natural food colors.
Cachaca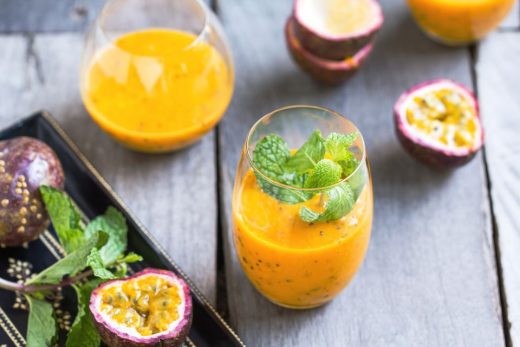 Cachaca will take you back to the roots of the Brazilian food culture since been around since the 1500s. It features fermented sugar cane juice, and it has a reputation of being the fiery kick in the country's national cocktail – caipirinhas. Though the national cocktail usually features unaged and uncolored cachaça, there are a variety of qualities of this drink from relatively aged wood barrels which you can sip straight away from the aficionados. It a very drinkable and one you wouldn't want to start the day on unless you want to spend the rest of the day sleeping. It is best enjoyed in the evening and for the morning after, you can always use a guarana or freshly made cane juice to clear your head.
Brigadeiros
If you want to taste the Brazilian version of chocolate truffles, then you have every reason to try out the brigadeiros. They are simple to prepare and will never miss featuring in any kid's festival, though for adults too, they provide a great sampling of what Brazilians can do as far as truffles are concerned. In the preparation of the sweet balls, cocoa powders and condensed milk are simmered, then whisked in butter before being shipped into balls and finally being sprinkled with chocolates. This is what you need for instant sugar boos to give you the energy for exploring the many attractions in Brazil.
Pao de queijo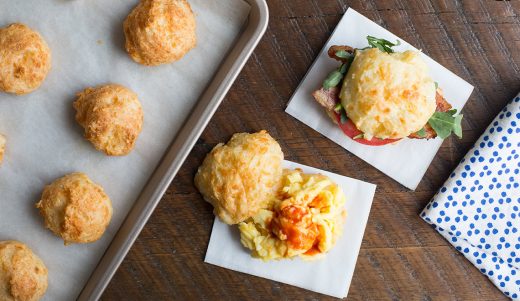 This is simply bread and cheese and before you think about it being a common meal you are probably used to, wait until you taste the Brazilian before you can judge. In Brazil, Pao de queijo is more of a snack and it is usually enjoyed during breakfast, though it can also make a wonderful evening or bed time snack. The outside is very crispy, with the inside being chewy and very soft. If you care about gluten or you prefer to take gluten-free diets, then you will be delighted to know that the snack is made from gluten-free bread, featuring grated cow milk cheese, eggs, and tapioca flour, carefully mixed before being rolled into small balls.
Acaraje
If you are looking for a calorie-laden street snack in the streets of Rio, then acaraje is one of the best you will ever find. It is a delicious snack featuring crushed black-eyed peas, pureed onions, and palm oil, with all the ingredients getting fried on more palm oil before being sliced open and stuffed with vatapa and dried shrimp. The meal is believed to have originated from the Bahia region in Northeastern parts of the country. It is a snack that will always be prepared on the spot, to mean that you take it when hot, with all its flavors intact.
Quindim
This is another wonderful snack from the Bahia, and one which is worth going for passport renewal for. It features a shiny yellow sweet that is native to Brazil, and it is primarily made from coconut, sugar, and eggs. The ingredients are mixed then made into the size of a cupcake before being baked.
Acai
Of all the thousands of fruits in the fruits in the world, acai is one of those categorized as superfoods. They are available in their superfluity in the Amazon Jungle and they are traditionally consumed by the indigenous people for strength, boosting immune and for vitality. For meals in Brazil, the purple berries are used as a sauce with lots of fish dishes and it is worth trying when in Brazil. It can be found in almost every café, juice bar, supermarkets and bakeries all across the country.
Feijoada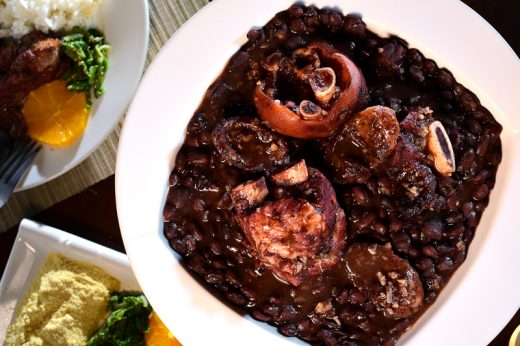 Feijoada is a very common traditional dish eaten in almost all parts of the country. The dish features various quality cuts of pork, sausages, and black beans. The meals are normally cooked in the traditional way and may take up to 24 hours before it is fully ready for the table. Due to the lengthy preparation time, most restaurants serve the meal on Wednesdays and Saturdays.