Trends in Invisalign Invisible Braces
The developing trends in orthodontics and dentistry have opened up avenues for robust and state-of-the-art developments. One of these growing trends is Invisalign Invisible braces or clear aligners.
Invisalign Invisible braces have paved the way for a new fashion trend due to their discrete nature. These aligners are clear and hard to notice in the mouth, making them the go-to from the traditional metallic braces. Their functionality and use have branched out to different dentist clinics, and the orthodontic market is finding new and innovative ways to factor this trend to more people.
Invisalign is advancing to clear-cut technologies with specifications in a more intensive and perfected approach. For instance, the G3 range seeks to offer a whole new set of sharper aligners in precision and provide clean cuts. The new aligners are becoming lighter and more efficient, offering less treatment time than before.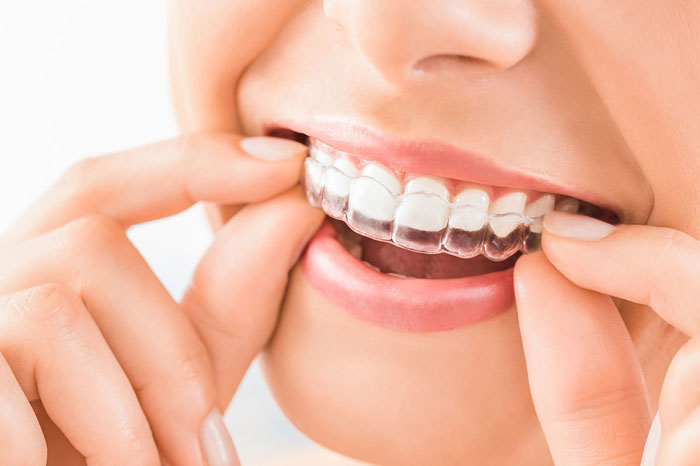 The age of teeth impressions is being phased out. With the new handheld Invisalign iTero wand, patients can now view their teeth in real-time and see a preview of what their teeth will look like after treatment. The iTero 3D scan then sends out digital scans of the teeth to the Invisalign lab, printed out by the Invisalign Clincheck system as soon as the following day. This prevents weeks of waiting previously done with teeth impressions.
How it works
Before getting Invisalign invisible braces, the dentist makes a consultation to check on the condition of the teeth. A variety of factors such as underlying conditions and medical history are further observed. After this, the Invisalign Clincheck system helps the dentist take 3D animations of the teeth and send digital prints for printing.
Invisalign braces are customized to fit your teeth structure, and trays are exchanged on a schedule better explained by your dentist.
Invisalign treatment systems
The type of Invisalign treatments is dependent on the results of the assessment. The dentist will advise on the suitable treatment type based on the severity of the misalignment. There are several treatment systems in Invisalign:
This treatment encourages teenagers to get treatment and is gentle on the mouth due to the lack of wires. This treatment uses the Invisalign iTero handheld wand to take images of the teeth, thus offering a better clearer view to the patient.
This treatment is for moderate to severe misalignment cases where complete alignment happens between seven to twenty-four months. The patient usually needs a total of fourteen aligners for comprehensive treatment.
This is for mild to moderate cases where treatment takes no more than seven months. Patients who have previously worn braces but stopped are also eligible for this treatment.
This treatment is suitable for minor adjustments and does not last longer than three months. The patient uses only seven aligners during this course of treatment.
How to know if you are a good candidate for Invisalign
Invisalign Invisible braces are perfect for individuals searching for the following:
Perfect and conscious smile
The presence of misaligned or crooked teeth may cause an individual to be genuinely self-conscious and refrain from smiling most of the time. Invisalign braces give the required comfort and treatment to such teeth and offer faster and efficient results. Complete treatment by Invisalign braces can occur for twelve months, depending on the severity of the misalignment. This makes one get back to smiling and feeling confident about oneself.
Aesthetically pleasing remedy
The clear aligners are difficult to notice when in the mouth. Some individuals may need the opportunity for alignment but do not want metallic braces, which can cause discomfort and bulkiness in the mouth. Therefore, Invisalign braces are the way to go as they are rarely visible and offer the user treatment.
Misaligned teeth often cause discomfort and pain when biting or chewing. Consulting a dentist will help determine the cause of the pain and check whether it is due to misalignment or other dental problems. Invisalign aligners offer pain-free treatment options immediately, causing relief to the user.
Long term affordable option
Traditional braces require constant adjustment, which is done by booking a scheduled appointment in the dentist's office. Invisalign invisible braces, although pricey, require minimal to no adjustments as the tray is changed after a while. In the long run, Invisalign saves the user a lot of money, time, and convenience than traditional metallic braces.
Additional information
It is advisable to conduct research and finding the right dentist or orthodontist before scheduling an Invisalign treatment.
Identifying a suitable Dental Finance payment plan with greatly assist in meeting the costs of the treatment as most insurance companies do not cover dental cosmetic treatments.