28 Best Free Educational Apps For iPod Touch
You probably carry your ipod with you everywhere, so why not make it an integral part of your education? These ipod apps are all educational in nature and will have you learning about math, science, geography, history, English, and foreign languages; help strengthen your skills with brain exercises and quizzes; provide reference material; and offer opportunities to boost your productivity so you can devote more time to your studies. Check out these apps to see which ones you need for your ipod and your education.
Related Articles:
1. Miss Spell
Miss Spell's Class is an original word game that lets players test their spelling skills against the most commonly misspelled words on Dictionary.com. Players must quickly decide whether each of 20 words is spelled correctly or incorrectly, as speed and accuracy count to get to the top of the class!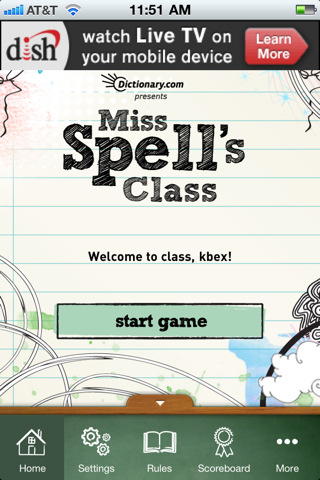 Download | Free
2. Story Kit
Create an electronic storybook. Make use of the little gaps in life – on the sofa after dinner, in the back seat of the car, or on a train – to do something creative together.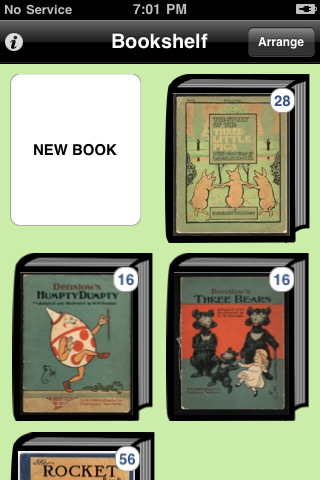 Download | Free
3. Stanza
Read books on your iPhone, iPod Touch, and iPad! Lexcycle Stanza brings the digital book revolution to your pocket with a reading interface that is unrivaled in its clarity and ease of use. With over 4 million downloads around the world, Stanza has become an iPhone phenomenon, and is featured as one of the top three Apple favorites in their "App Store Turns 1" celebration.
Purchase popular new books from a selection of over 50,000 contemporary titles available in various partner stores, or choose from an additional 50,000 free classics and recent original works available from Project Gutenberg, Feedbooks, and many other sources. Store and categorize hundreds of books in the organizer, and transfer your own ePub, eReader, PDF, Comic Book Archive (CBR & CBZ), and DjVu books from your Mac or PC to Stanza by dragging & dropping the files into the "File Sharing" section of the "Apps" tab of your device in iTunes.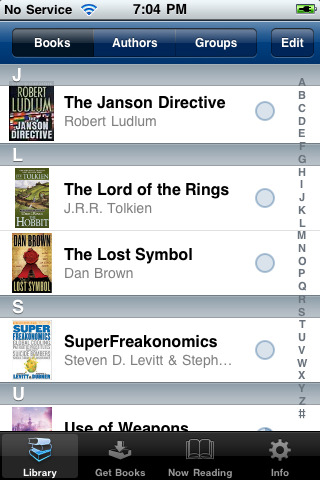 Download | Free
4. iSign Lite
A Sign Language app that teaches basic signs using animations. We will be using this when our Grade 1 students investigate communication.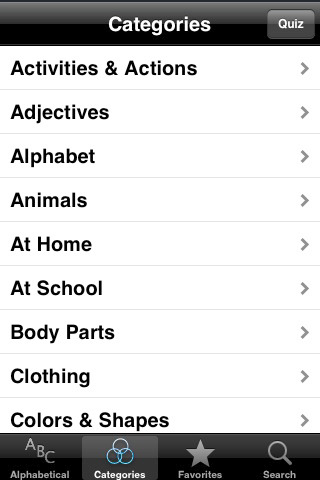 Download | Free
5. KTdict C-E
KTdict C-E for iPhone and iPod touch provides you a comprehensive, easy to use and fast Chinese-English dictionary. IIt includes the data of the renowned CC-CEDICT dictionary with over 70.000 entries – no Internet connection required.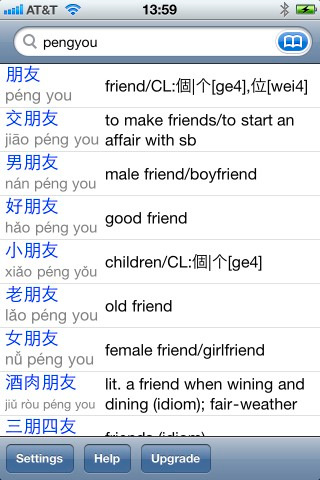 Download | Free
6. Spanish Tutor
Learn or refresh your Spanish, anytime and anywhere with your own personal language lab.
The FUN way to learn a language!
24/7 Tutor Spanish goes beyond the simple talking phrasebook or flashcard programs, providing a set of engaging, interactive study tools that help you really learn the language. FREE Spanish Tutor Lite Edition (LE) is a fully functional version containing a useful subset of vocabulary and phrases drawn from several of the learning modules in the 24/7 Spanish series.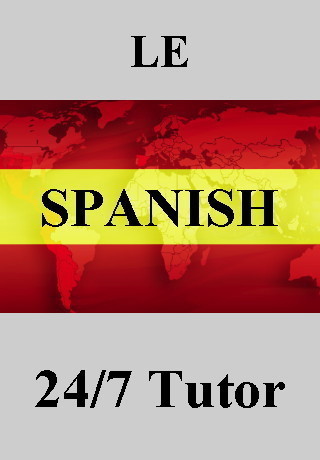 Download | Free
7. Number Line
Excellent little app for ordering decimals, percentages and fractions. Would suit middle to upper primary.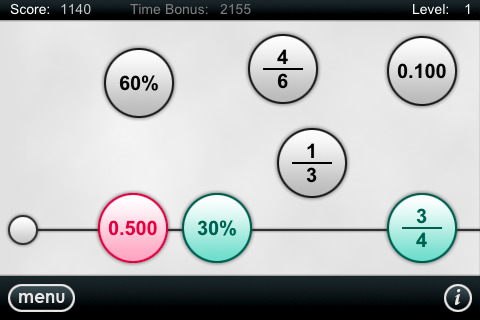 Download | Free
8. Basic Math
This is an application based on the drill-and-practice instructional strategy. Similar to memorization, such a strategy presents the tasks to be completed repetitively to build up the foundation skills for more meaningful learning in the future.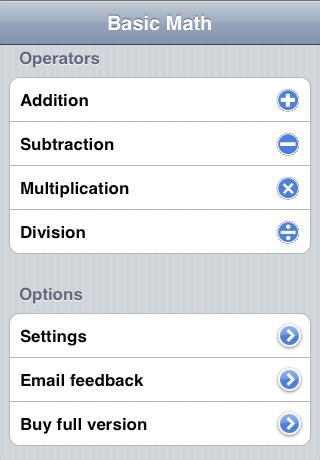 Download | Free
9. iChoose
App which allows you to select from coin toss, yes/no, dice roll, card choice, rock/paper/scissors and many other options. Great for probability and statistics.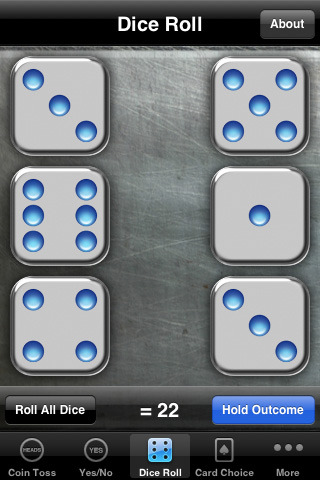 Download | Free
10. Math Match Lite
Match the tiles on the screen, e.g. 9 and 7 + 2. Great for reinforcing basic skills. It also times you completing each board.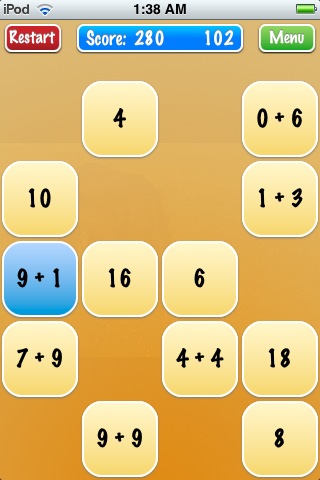 Download | Free
11. Math Quizzer
Choose from addition, subtraction, multiplication & division (or a combination of these) and then complete the questions. Multi-choice answers are provided below.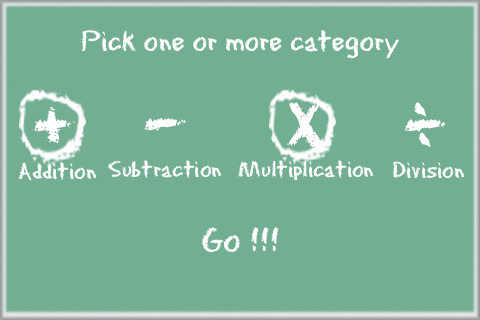 Download | Free
12. Brain Blaze Divide
Boost your brainpower and keep your brain young with this fun and challenging math game. Each of the twelve sets presents you with a set of division flashcards of increasing difficulty. Your goal is to complete each of the twelve sets as accurately and quickly as possible. You can view your progress on a color-coded division grid.
This application is great for all ages. Adults can keep their brains active and challenged by regularly playing this game. Kids can learn and reinforce their division facts by working their way through each of the twelve sets and then repeating sets to increase their accuracy and time scores.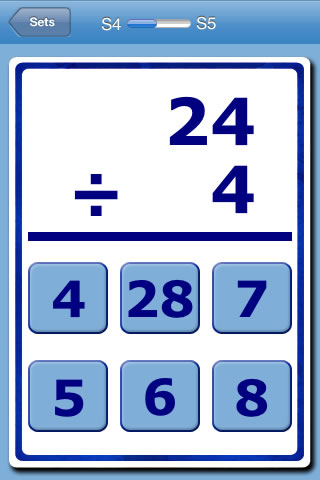 Download | $3.99
13. TanZen Lite
A neat little app that allows you to complete tangram puzzles (set to very zen-like music). A well thought through application.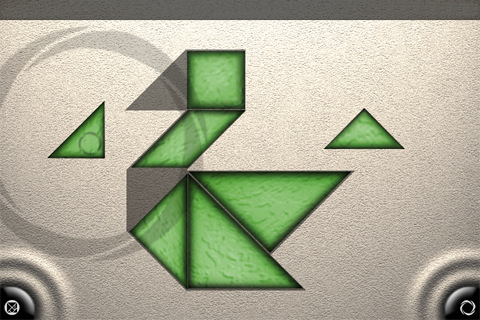 Download | Free
14. Tape Measure
This very simple application displays a tape measure across your screen. You can switch between inches and centimeters by shaking your device. There are no frills here, just a simple way to use your device to measure things. The inches scale displays up to 3 1/4″ and the centimeters displays up to 8cm.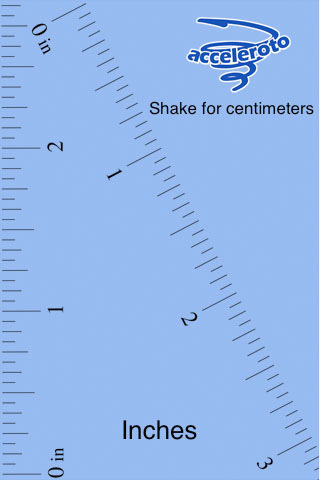 Download | Free
15. Units
Excellent little app which will quickly show you any unit (area, temperature, length and weight, to name a few) in most other units, e.g. for Length it shows you Miles, Nautical Miles, Yard, Foot, Inch, Kilometre & Metre. The perfect app to illustrate why we should think about whether we need to spend time teaching our kids this stuff when it does it for us so quickly…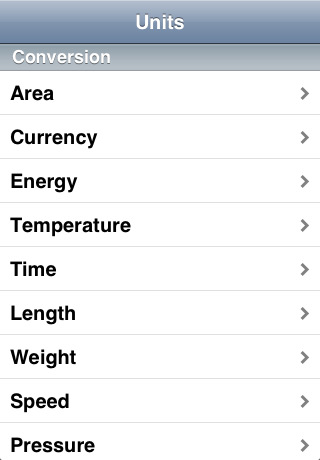 Download | Free
16. Geared
App which our Grade 5′s will be using to reinforce understanding of simple machines. This game gets progressively harder as you solve more challenging problems.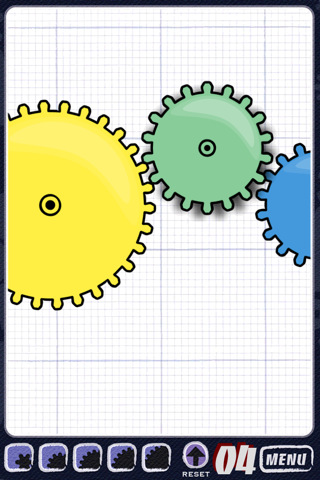 Download | Free
17. World Wiki
Get quick access to detailed demographic information of almost 250 countries around the world, right on your iPhone or iPod touch.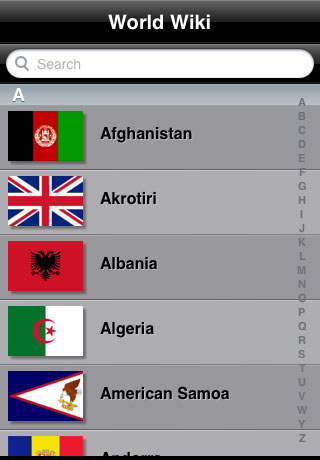 Download | Free
18. Google Earth
Hold the world in the palm of your hand. With Google Earth for iPhone, iPad, and iPod touch, you can fly to far corners of the planet with just the swipe of a finger. Explore the same global satellite and aerial imagery available in the desktop version of Google Earth, including high-resolution imagery for over half of the world's population and a third of the world's land mass.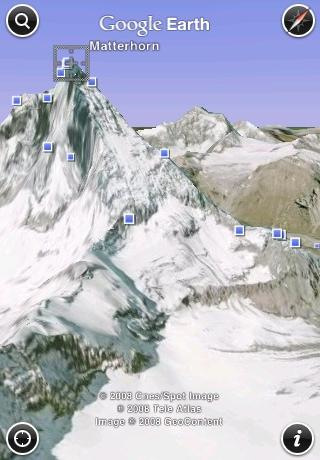 Download | Free
19. Maps of World
History:Maps of World is a fun and educational collection of high-resolution historical maps.
Check it out to keep up with your history, learn something about history.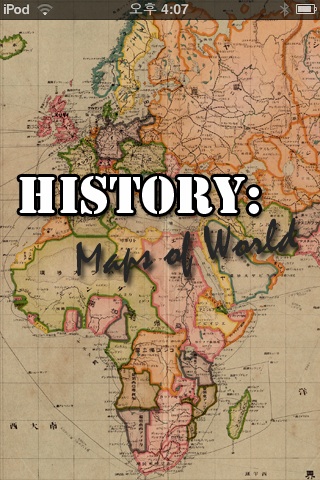 Download | Free
20. iEphemeris Lite
Astronomical app showing moon phases, the surface of the moon, the distance between the earth and the moon… You get the idea!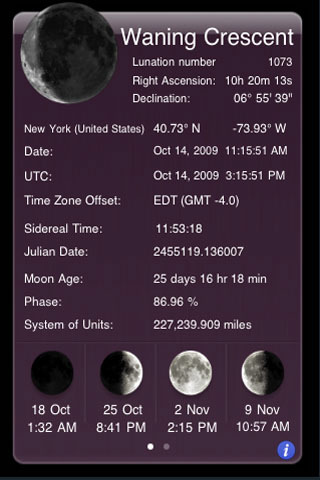 Download | Free
21. Weather Bug
Live local weather forecasts, 7 day forecasts, maps and (in certain areas) video footage of weather conditions.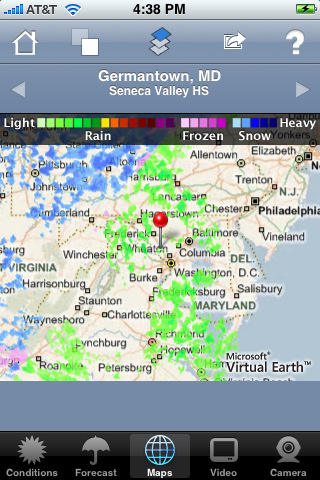 Download | Free
22. Flower Garden Free
Over 5 million bouquets sent! A top-30 app on the App Store. Plant seeds, care for the plants, watch the flowers bloom, and create bouquets to share with friends and family.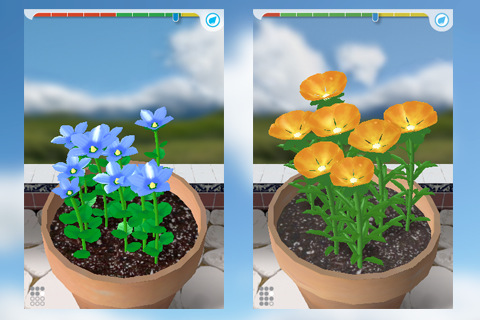 Download | Free
23. Epicurious Recipes
Recipes from the award-winning food site Epicurious.com are now available on your iPhone and your iPad. Search more than 30,000 delicious, professionally created recipes from Bon Appetit, Gourmet, Self, and renowned chefs and cookbooks. Save your favorite recipes, and sync your Favorites list in the app with your online Recipe Box at Epicurious.com. You can also create shopping lists, and e-mail recipes and shopping lists to yourself and friends. Plus, get access to authoritative recipe reviews from Epicurious members.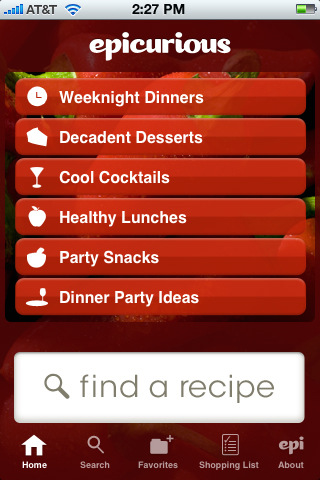 Download | Free
24. iFirst Aid
Great basic first aid information for all. Once you have registered, you can access info on CPR, bleeding, burns, choking & poisons. I was pleased to see for the CPR section, you can choose between Adult, Child 1-8 years and Baby. There are visuals which aid instructions.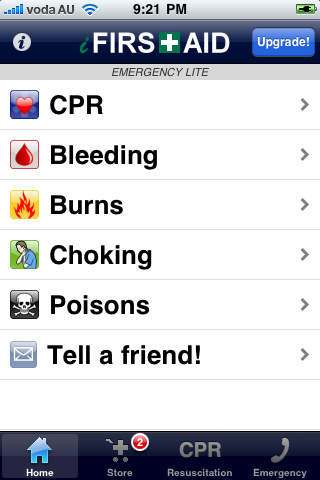 Download | Free
25. Step Trak Lite
Neat app which acts as a pedometer. Simple to use, really effective. You can upload your results to MapMyWalk.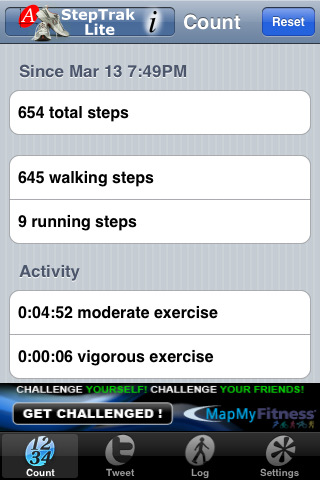 Download | Free
26. MiniPiano
Please see FingerPiano if you want to perform more than one octave. FingerPiano performance of three octaves.
and Instead of reading the score, scrolling guides appear on the screen.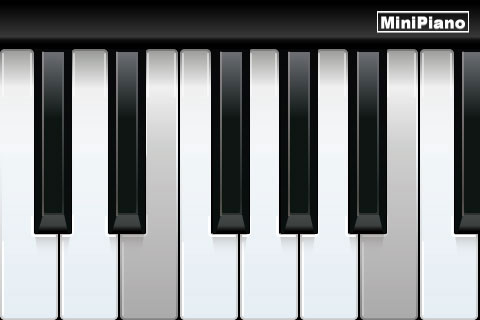 Download | Free
27. Kalimba Free
Kalimba is an old African instrument, also known as the African Thumb Piano in the west. Other names for Kalimba are mbira, ikembe, likembe, sanza, sansa, marimba, marimbula, while in the west it is also known as a finger harp or gourd piano.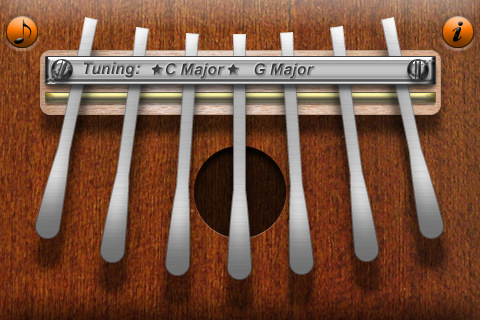 Download | Free
28. Drum Kit Lite
Ever wanted to play the drums? This is the closest you can get without a real kit. This is a fun app for drummers and non-drummers alike. Impress your friends with your chops, or fine tune a beat while away from your kit. You can also play along while listening to songs.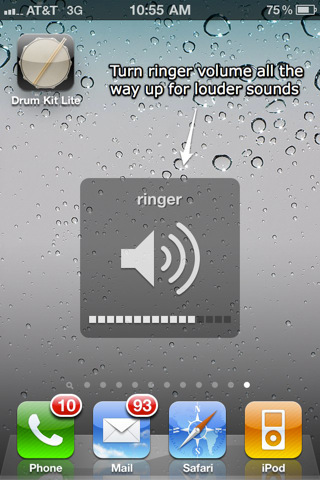 Download | Free